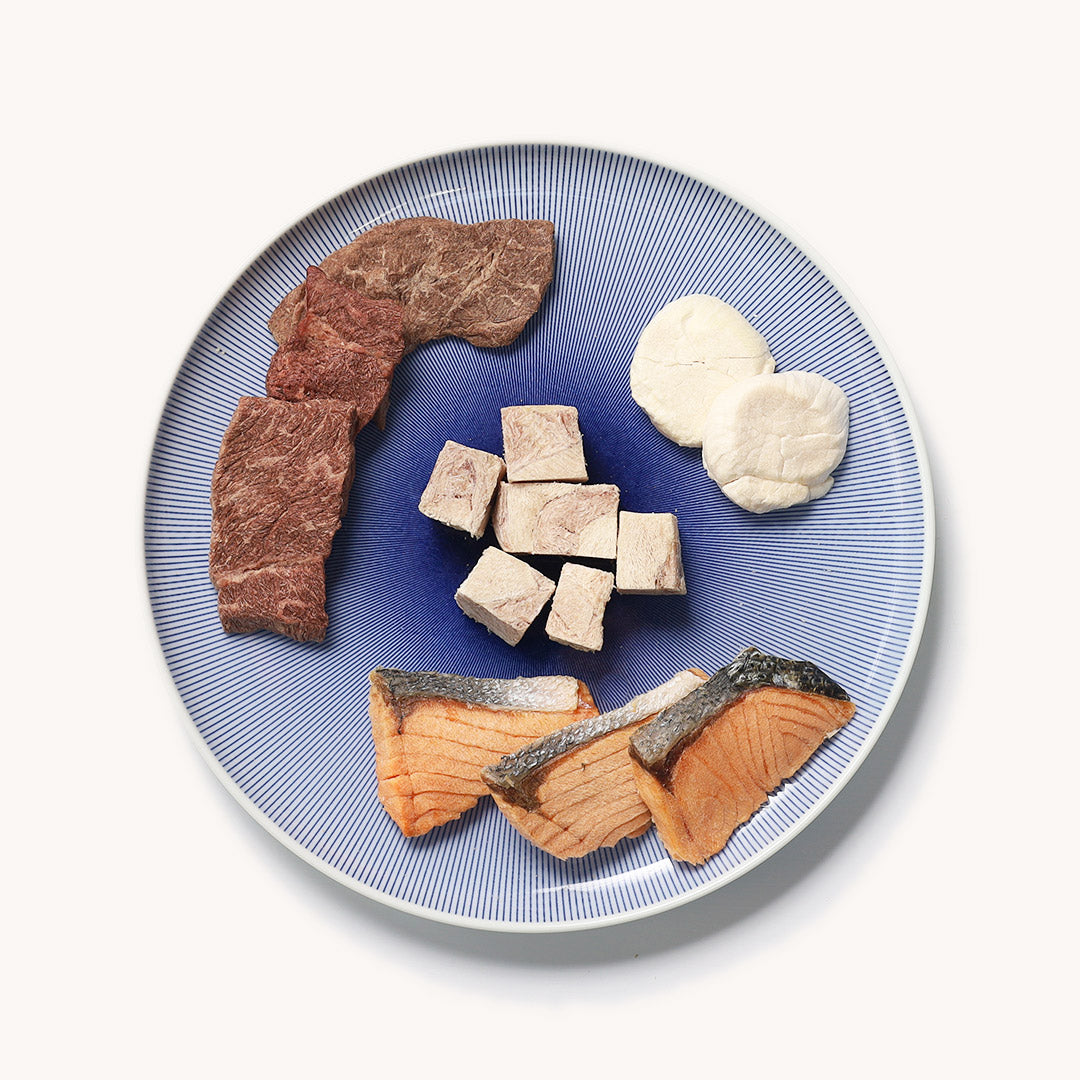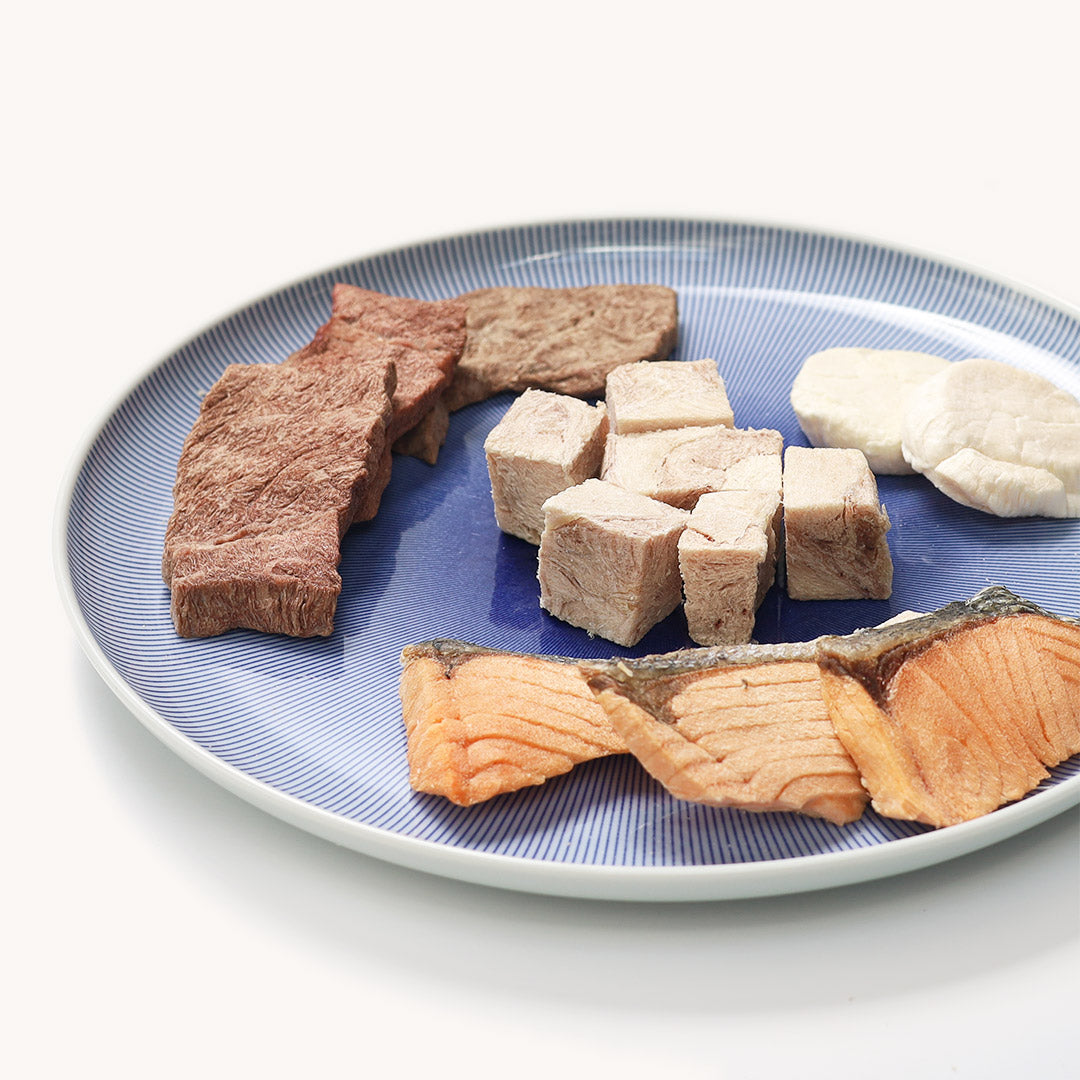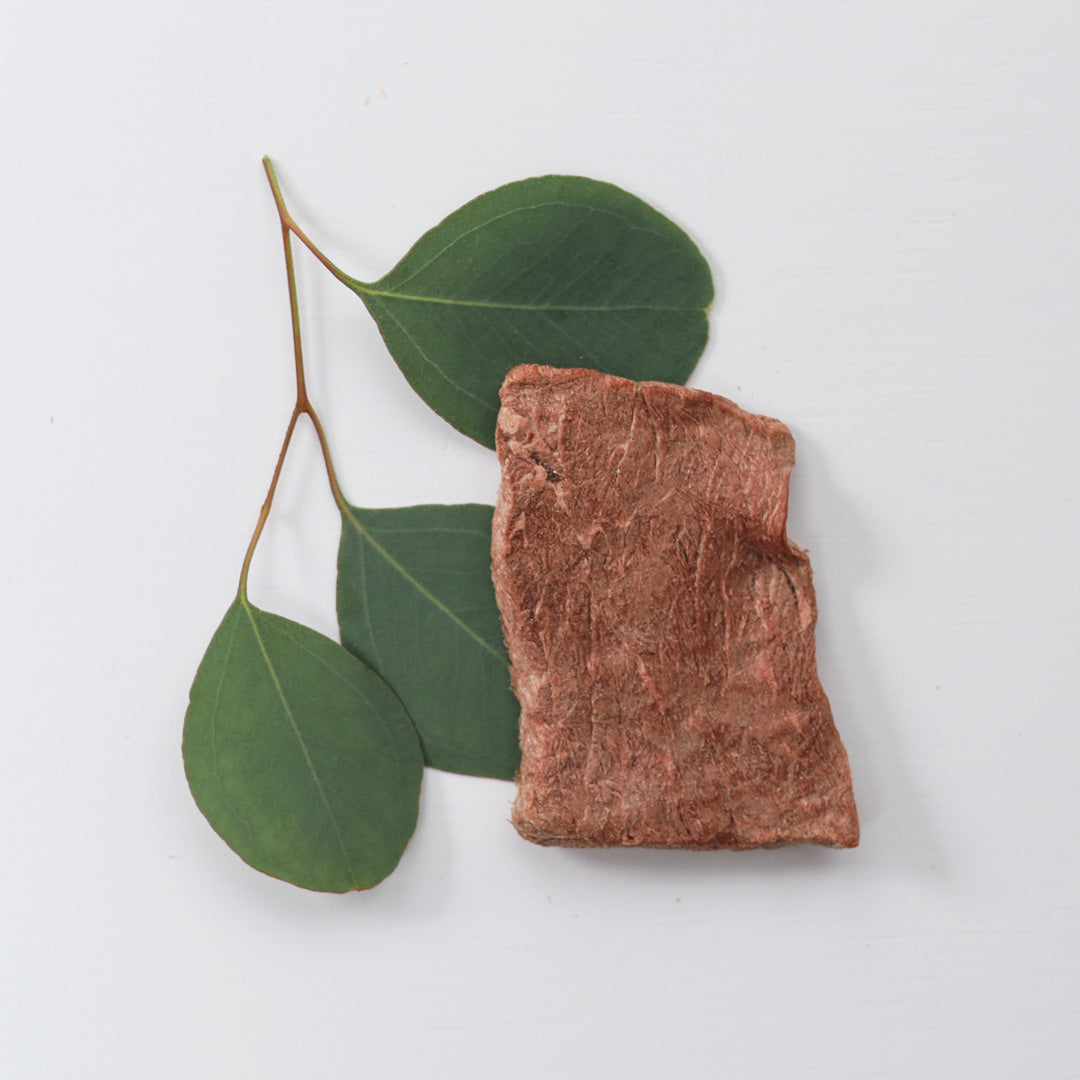 TAKI Omakase
All our best pet food products are in this box set. This combination has been curated by our chefs at TAKI. There is a little of everything in this box.
The pet treats include:
3 x Salmon
3 x Pork cubes
2 x  Hokkaido Scallop
2 x Wagyu Steak
Salmon is a great fish to include in your dog's diet. It is rich in omega-3 fatty acids, which are beneficial for your dog's coat and skin. 
A rabbit is a good source of good health for your dog. It is higher in protein and essential amino acids than conventional meat proteins, and at the same time it is lower in cholesterol.
Scallops are a delicious and nutritious pet food option for your pet. Rich in omega-3 fatty acids and magnesium, scallops are essential for your furry friend to promote general well-being.
Wagyu beef is a rich source of nutrients like protein, vitamin B, iron, and zinc, beef plays a vital role in supporting many of the body's key functions, from carbohydrate metabolism and energy production to enzyme regulation in the gut.
10 Convenient Individual Packets | Can Be Rehydrated
Pickup available at Online Store
Our operating hours are 10am to 6pm, Wed to Sun.
Online Store
Pickup available, our operating hours are 10am to 6pm, wed to sun.
34 Siglap Drive
34
Singapore 456159
Singapore
+6597568191